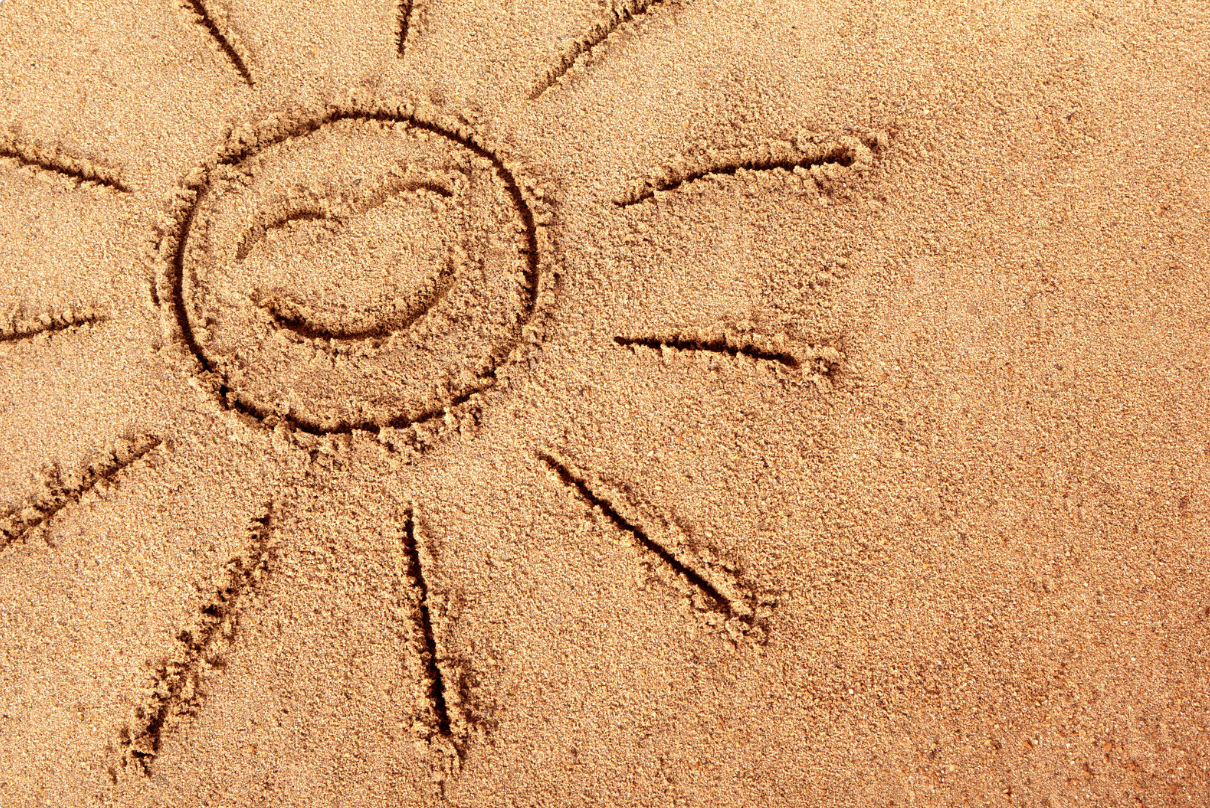 Join our Summer session!
You will find a summary of our Summer 2023 programs on this page. Group classes and activities are offered both in-person and online, you can find more information on each dedicated page listed below. Private lessons and pods can also be arranged in person in a private location. If you're unsure what's best for you, you can also contact our team, we will get back to you to let you know which program would best suit your needs.


Quick Access - Click on the following sections
French classes for adults
We offer a few options this Summer for Adults when it comes to French classes:
Regular classes, taking place once a week and running in July. These will be ideal for students who feel like they would like a full recap of what they've been learning with us so far, or for students who would like a gentle start before joining our classes during the next academic year. Teachers will be focusing on reinforcing your existing skills, so don't worry, we promise you won't need to learn new tenses or complicated grammar rules! The emphasis of these classes will be on practice and revisions.
Intensive classes taking place 5 times per week from June 26 to June 30 and/or 3 times per week from July 5 to July 7. Those should be great if you would like to focus on French only for a short period of time rather than for the whole Summer. Those intensive French classes are recommended if you would like to really dive into French, however be prepared, these classes will have a heavier workload. They are the best option for you if you really want to immerse yourself in French, and if you have a lot of free time before and after your French lessons to carry on studying.





If you prefer an even more flexible schedule, we suggest inquiring about our private lessons. Those can be arranged both for single students or for small groups. Those can be arranged online or in person, in a private location of your choice.
Toddlers Workshop: July 5, 2023
Vive l'été! A tons of musical fun to celebrate the summer and holidays en Français.
Join us for a morning of fun activities for our Toddlers : Songs, instruments, puppets, bubbles.... And more!
This workshop conducted by our wonderful teacher Armelle is suitable for young children.
July 5,2023 from 9:30 am to 11 am at our main office - White Plains.
Toddler workshop- July 5 Toddler workshop- July 5
Summer Camps for children and teens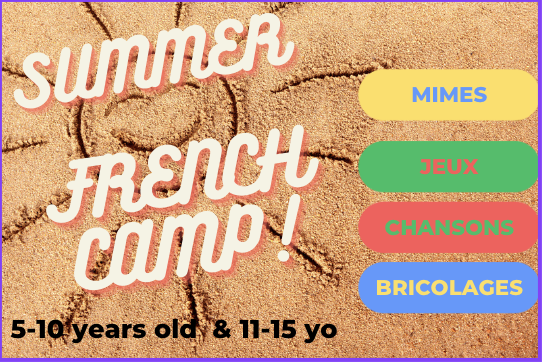 This Summer, make the most of your spare time to learn French! Join our camp from June 26 to June 30, 2023
Join us to learn French in an immersive environment. Teachers will be using role plays, games, craft activities and artistic activities in order to help children or teenagers discover the Francophone world in all its diversity. Join our classes;3 hours per day from Monday to Friday, from June 26 to June 30, 2023.

In the morning (9:30am - 12:30pm) for children from 5 years old to 10 years old

In the afternoon (1:30 pm - 4:30pm) for teenagers from 11 years old to 15 years old.



To be able to enroll in these groups, you must first contact our team to let us know about your level, as students will be grouped based on their fluency or lack of fluency. All intensive classes will be taking place at our main office in White Plains. Each group will have a maximum of 6 participants. A minimum of 4 participants enrolled is required to confirm the program




Do your children have very specific learning goals? Or would you prefer learning as a family, rather than letting your children study on their own? private lessons are probably the best option for you.

PrIVATE LESSONS PrIVATE LESSONS

French classes for Francophones

Pour les enfants et ados qui souhaitent entretenir leur français pendant l'été en participant à des activités ludiques (jeux, bricolage, cuisine, chansons, etc.), notre camp offre une bonne solution aux familles qui disposent de peu de temps mais veulent s'assurer que leurs enfants continuent à parler le français même s'ils passent l'été aux États-Unis. Si vous recherchez plutôt un camp d'été online, contactez-nous.





Afin de répondre aux besoins spécifiques des grands ados Francophones qui envisagent d'aller poursuivre leurs études en France, au Canada ou dans un autre pays Francophone, nos cours privés seront la meilleure solution pour nous permettre de préparer des programmes sur-mesure. Des groupes peuvent également être constitués si plusieurs adolescents ont un niveau et des objectifs similaires.