Our Team
---
At the Alliance Française de Westchester, our French teachers are experienced professionals, offering classes in small groups. We cover current affairs and cultural themes, we emphasize speaking and listening at all levels. We build a strong grammatical foundation for language development and enrichment.
Rachel Villéger - Executive Director
Rachel Villéger is the Executive Director of AFW. Rachel has extensive language teaching experience, she has been teaching all ages and all levels since 2003. She has a host of relevant experiences in the AF network in Asia and the Middle-East. For instance, she led the teaching team of the French Institute in Qatar where she was in charge of creating French language programs for the Qatari Ministry of Education.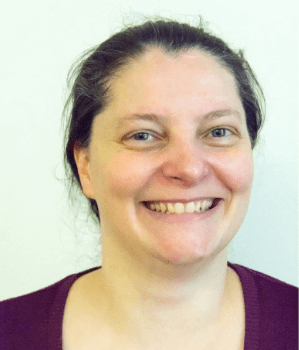 Bettina Duvernay - Operations Supervisor
Bettina is a native of Mâcon, a city in the Burgundy county. She worked as a project manager in various industries in Paris and in South of France for 22 years before moving to the US with her family in 2017.
She enjoys organizing and has interpersonal and communication skills. She has 2 children and is involved in PTA activities. She works as an Operations Supervisor to insure the smooth running of the AF.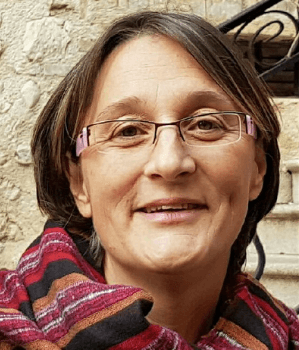 Ursula Moscoso - Receptionist
Ursula studied Translation in her native city, Lima – Peru. She has always been interested in languages and cultures. The Alliance Française is always a special place wherever she is..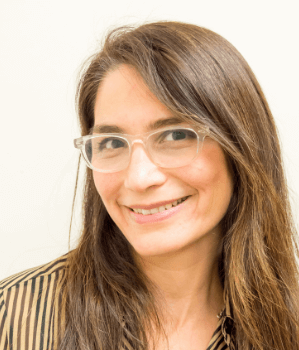 Philippe Abouem - Receptionist
Philippe is native from Cameroon in Central Africa, she studied Accommodation in Lomé, Togo then Human Resources in Abidjan Cote d'Ivoire. She is passionate about discovering different places and cultures. She has had the opportunity to live in 5 countries over the last 10 years. Working at the Alliance française du Westchester allows her to remains connected with her Francophone background, while discovering and learning more about New York.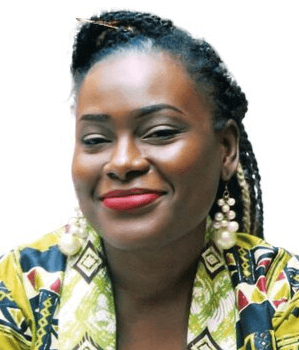 At AFW, our French teachers are experienced professionals, offering classes in small groups covering current affairs and cultural themes while emphasizing speaking and listening to all levels to build a strong grammatical foundation for language development.
Agnès Varjacques
Agnes, a native of France, holds an engineering degree in IT and applied math. She worked as a project manager at BNP Paribas in Paris for 10 years before moving to the US with her family in 1998. She has been teaching French since 2011 after she successfully completed the DAEFLE course of the Alliance Française. She especially enjoys preparing and teaching her conversation class based on current events using all media format (newspaper articles, video, radio podcast…).
Curious about the world, she loves to read and travel and exchange ideas with people from different cultures.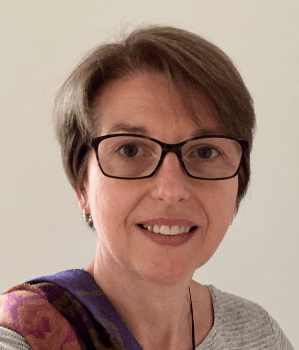 Juliette Ballière
Juliette, a native of Tours on the Loire Valley, holds a degree in Finance from Sciences-Po in Paris. She worked as a credit analyst and a project manager at BNP Paribas in Paris and in Beijing. She taught French during her 2 expatriations in China… and has always been teaching French curriculum to her 6 young kids! She especially enjoys sharing her love of the French culture to young minds. She is fond of kids and teens education, cooking, politics and classical literature.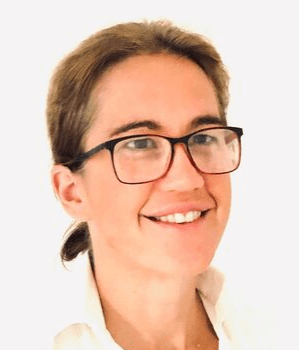 Hélène Oblin
Hélène was a passionate high-school English teacher for 17 years before she moved to Rockland County with her family in 2017. She has taught a wide variety of students including college students, which gave her the opportunity to teach translation techniques. She was once a French Language assistant in middle-school in the United Kingdom before she graduated and got her certification as an English teacher in Normandy. In the US she enjoys a lot teaching her mother-tongue again, preparing her classes especially with material from the news. She used to organize trips for her students every year and loves discovering new places, people and cultures. Now she is an active member of a French-speaking non-profit as co-webmaster and responsible for cultural outings. When she is not working, she likes cooking and baking for her family and friends.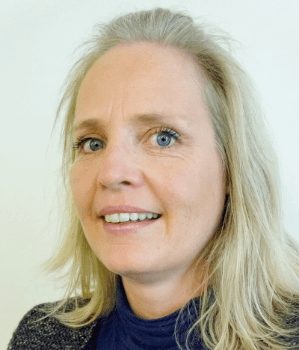 Christine Anselmo
Christine was born and raised in Dordogne. After graduating with a degree in literature, she went to law school, then came to the US and obtained a paralegal Diploma. Christine is the mother of two girls. While raising her family, she never stopped learning and teaching, for years she volunteered at New Canaan Public Schools and New Canaan Library. She has spent the last 15 years tutoring French to students from New Canaan, Wilton and Westport, CT. Her passion and knowledge for her native language had benefited many students. For her, to teach at the Alliance Française of Westchester is a great opportunity to continue to do what she loves deeply.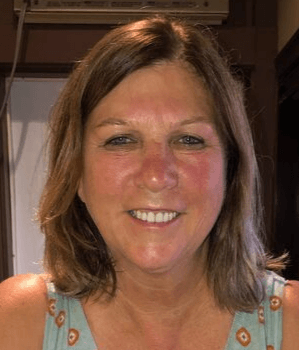 Aurélie Boquet
Aurélie is a native of Creil, Picardy. She arrived in New York in 2002 where she has since been teaching French to children from the age of 2 to 15. She holds a master 1 degree from Stendhal University in Grenoble and the DAEFLE from the French Alliance. She is passionate about languages and also speaks Spanish. Aurélie has a son with whom she shares her love of children literature and French language.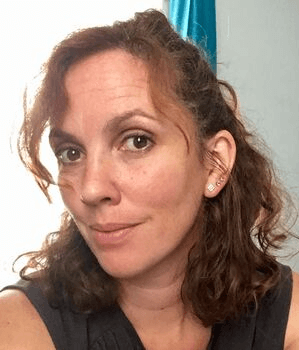 Sheila Jeannot
Sheila is a native of Port-au-Prince, Haiti. She moved to the United States when she was 16 years old. She holds a BA in French/Math and Secondary Education from the College at New Paltz, a Master degree in French Literature from Temple University. She worked on her doctoral studies in Philosophy with a concentration in French Speaking Communities. Over the past twenty three years, she has worked as a full-time teacher, a college teaching assistant, and an adjunct professor at various schools, colleges, and universities. Her teaching experience spans the elementary to the university level. She taught French, Haitian Creole, Algebra and English as a Second Language (she recently completed a certificate in TESOL). She is certified to teach in New Jersey and New York states. She has taught students from different cultural backgrounds, including international students and many students who possess a wide range of language abilities. Ms. Jeannot, never stops observing and truly learning about the politics in the world at large, compares and contrasts different learning strategies that can assist her students. She wants to develop her students so that they can function inside and outside the classroom. Sheila loves to travel the world, cook, dance, read, doing research, and spending quality times with family and friends.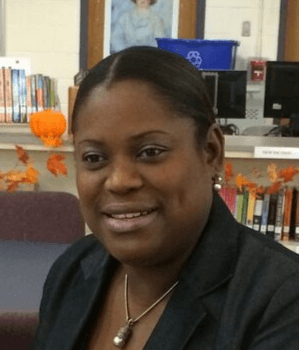 Claudine Lespes
Claudine is a native of Montreal, Canada. She studied at the University of Quebec, where she graduated with a Bachelor in Teaching Literature. After receiving her degree, she immigrated to the United States, where she pursued her studies at Manhattanville College and obtained two Master's degrees; one in teaching French as a foreign language and the other in school administration. Claudine taught in several settings, such as the United Nations, NYU, Berkeley College, the New School for Social Research, and at the French Institute of Manhattan. She also taught at the Brearley School in Manhattan for twenty years. Now, she is semi-retired, teaching part-time for her personal enjoyment. She is pleased to be a faculty member of the Alliance Francaise in Westchester.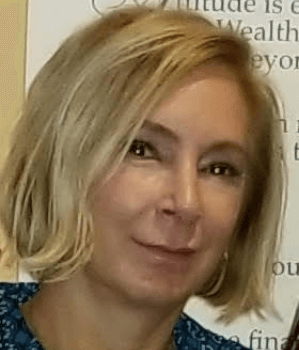 Cécile Hager
Cécile is a native French speaker who has lived in New Orleans and Los Angeles before coming to Westchester. She has many years of experience as a French instructor, and has worked with students of all ages and all levels, bringing to her classroom a love of learning and teaching.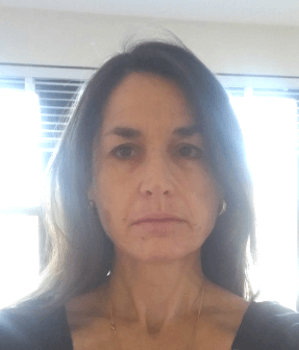 Sonia Bernard
Sonia is native of Paris. After her degree in international trade in France, she worked in the perfume industry in Paris before following her husband to Mexico and then South Africa. She arrived in the Westchester in August after living 12 years in Johannesburg, South Africa. She is fluent in English. She lived 4 years in Mexico City. Sonia is also fluent in Spanish and Portuguese and she has the Alliance Française diploma DAEFLE to teach French as a foreign language. She used to be a private tutor, she taught French, Spanish and Portuguese to children and adults in South Africa and worked as a substitute teacher in the French school of Johannesburg (Lycée Français Jules Verne) in kindergarten and primary school.
She loves traveling and loves teaching languages. She enjoys also sharing her traveling experiences and life abroad with her students.
Violaine Lazecki
Violaine is native from Lorraine, a region in the East of France where she grew up with Polish parents. Therefore, coming to New York to experience the cultural diversity only seemed natural to her. Since her arrival, she has been working with Francophone families as well as students from diverse cultural backgrounds who are interested in improving their French skills, preparing their children to pass take standardized tests in french such as SAT, AP or DELF or to prepare their move to France. Violaine pursued her studies in psychology, education and linguistics in New York. She obtained a Master's degree in psychology & education at Teachers College Columbia. When she isn't sharing her passion for the French language, she volunteers for a food pantry, cooks for her friends, runs on the beach and enjoys "pousser la chansonnette" once in a while.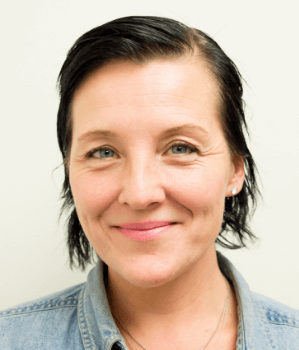 Marie Hubert
Marie was born and raised in Brittany. She holds a Master's degree in French as a foreign language and worked as an English and French instructor for 7 years in Paris before moving to New York. She has taught French and English in companies to office workers such as accountants, sales representatives, fashion designers, journalists, politicians, managers, TV and radio employees, musicians – and many more – who needed to learn the language (French and/or English) mainly for professional purposes. Marie enjoys listening to music, reading – she is a big Paul Auster fan which is nice when you live so close to Manhattan – and watching movies!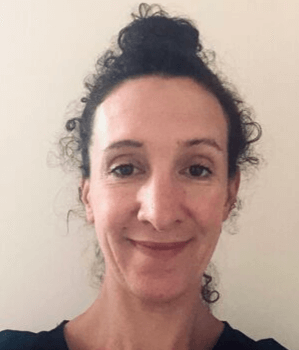 Lana Hamon
Lana Hamon has extensive experience teaching French both in the US and in France. She holds a PhD in French literature from Columbia University and two degrees from the University of Paris- Sorbonne (the equivalent of a Masters degree in French literature and Bachelor's degree in English language and literature). She lived and taught French and English in France for twelve years before returning to the States with her husband and their three sons. Her university appointments include teaching French language and literature courses at Columbia and Drew University. While in Paris, she directed the Junior Year Abroad Program for Pine Manor College and also taught a class on the French theater. Lana recently retired after thirteen years as a full-time teacher of French at Trinity School in Manhattan. She is delighted to be teaching literature at AFW.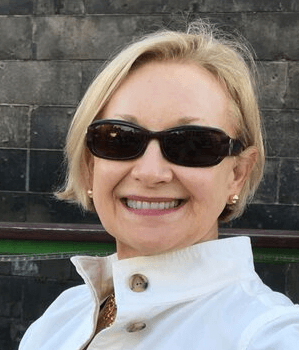 Armelle Gloaguen
Armelle is a teacher, a songwriter and a musician. She has worked with children in the US, France and Guatemala for over 20 years. She created the Learn French/Spanish Through Music program in 1998. Using this program, she taught French and Spanish at her studio and at LinguaKids in Larchmont. Armelle has recorded three albums for teaching French and Spanish to children through song. She is a featured vocalist in three award-winning language learning videos. Armelle performs at schools, libraries and birthday parties. She gives benefit concerts. Busy as she is, she stillhas time to teach in our children's programs.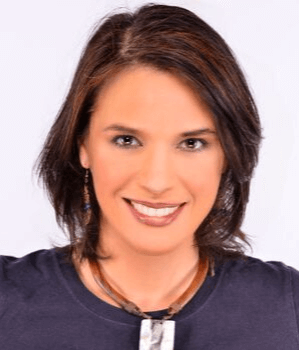 Sophie Sayaque
Sophie, native of Paris, is a former lawyer in French and Belgian law. She used to be a private tutor in law, and also taught French to children in England. She has lived in several countries after France, such as Luxembourg, Belgium, England, before coming to the US. Sophie can also speak German, some notions of Hebrew, and has successfully followed the program of the Cavilam to teach French as a foreign langage.
Sophie is also a jazz singer. Her eclectic experiences in many countries grants her an open-minded spirit valuable for a teacher. Sophie finds in the Alliance Française a great opportunity to share and promote her love of France and French culture