Beginner French Classes for Adults
You've always wanted to visit France but need to speak the language?
Learn French language basics in a fun, relaxing environment at AFW! Our beginner French classes for adults focus on French communication skills to ensure you can start speaking French from day one. Of course, you will also learn about French grammar and conjugation and discover aspects of French culture to plan a wonderful trip to France.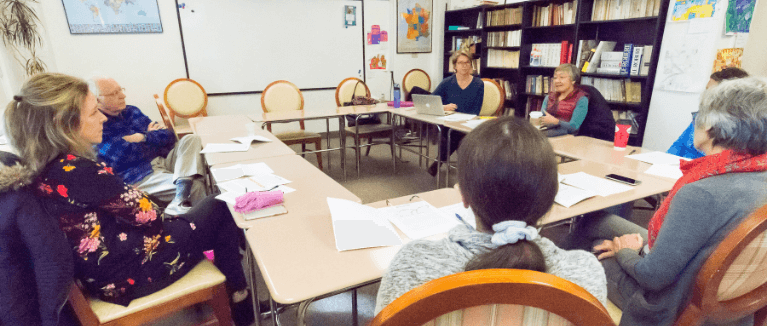 Intermediate/Advanced French Classes for Adults
Would you like to focus on improving your French speaking skills? Brush up on complex French grammar? We've got you covered — we offer a variety of intermediate and advanced French classes. Take our placement test or contact our office, and we'll find a suitable course to match your interests.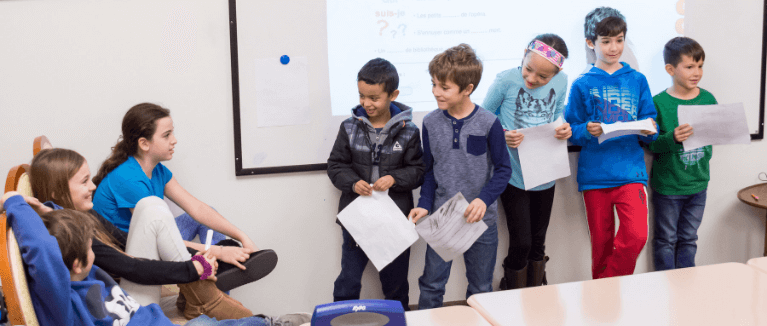 French Classes for Children
Have you always wanted your children to grow up bilingual or trilingual? Or do you have Francophone children fluent in spoken French who need an advanced French program?
Then, you've found the right place!
At AFW, we teach French classes for children of all ages and all levels.

For children learning French, teachers use communicative methods and songs and games to help children learn French in a fun environment. Not only will your child learn the French language but also gain exposure to a variety of French cultures throughout the world.
For Francophone children attending American schools, we offer Francophone classes in which they will follow an advanced French program to become proficient in written French to supplement their verbal skills.
Need help determining what level your child is? Contact our office today to schedule an appointment.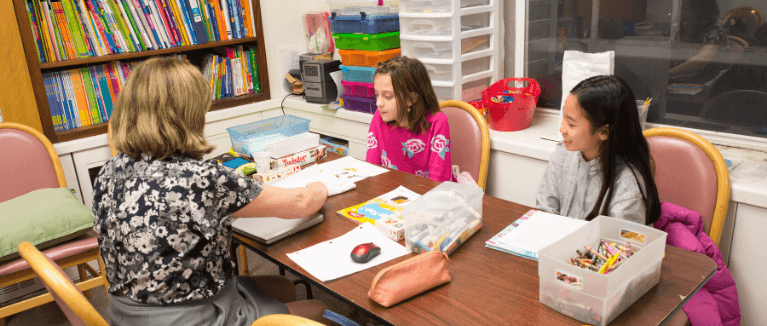 French Classes for Teenagers
Teens can have a wide range of foreign-language needs. Our classes focus on learning to speak French with confidence and providing a strong foundation in French vocabulary and grammar. For teenagers preparing for the AP French, SAT French, or DELF exams, we provide tools to master the French language at an advanced level.
French Classes for Toddlers
Early childhood is a great time to start learning a foreign language? With toddlers, our teachers focus on songs, games, and various playful activities aimed at developing an awareness of the different sounds and words most often used in French. This will help your little ones embrace a new language and culture in no time!
Private French Lessons
Can't find group classes or workshops matching your interests or availability? We offer private French lessons and tailor-made classes.
French Placement test
If you've studied French before, even a long time ago, you probably remember many things about the French language. Even if you learned French in an informal setting rather than in a class, you're likely to pick things up quickly and a beginner's class would be too easy for you. At AFW, we use the worldwide CEFR scale to assess fluency in a foreign language. Find out what your current level is and start working towards the next milestone.